Art Basel won't be the same this year as we present the Heart Festival with The Martinez Brothers, Sasha + John Digweed, Damian Lazarus, Bedouin, and so much more in the Heart of Wynwood!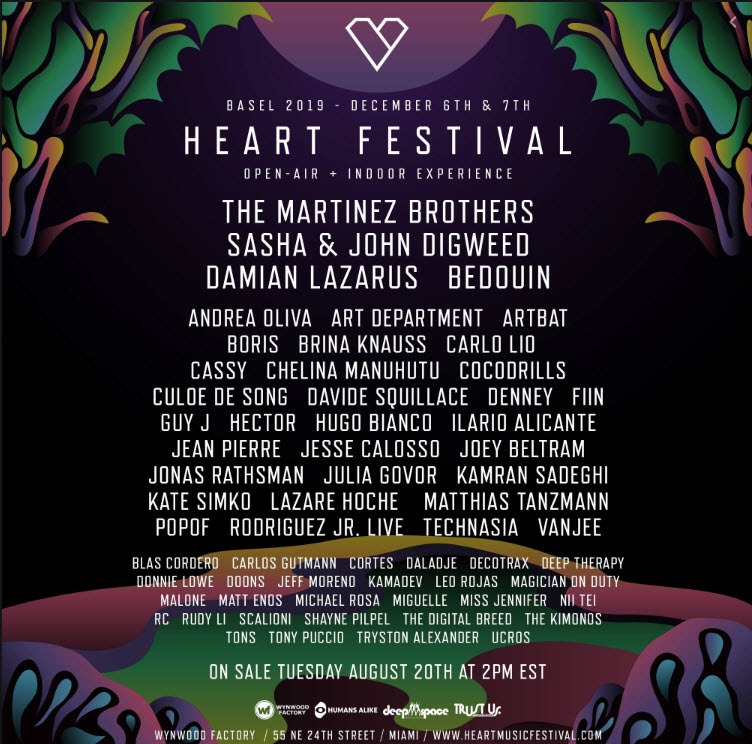 Delmay and Partners is excited to be the Official Hotel Provider for The 2019 Heart Festival!
Please book directly online using the options listed below or contact Delmay and Partners at 866-848-5509 or 954-744-8396. We're available, Monday-Friday from 9:00AM-5PM Eastern time or you can email reservations@delmayandpartners.com.